Tennis Courts Guidance
Thu, 21 May 2020 00:00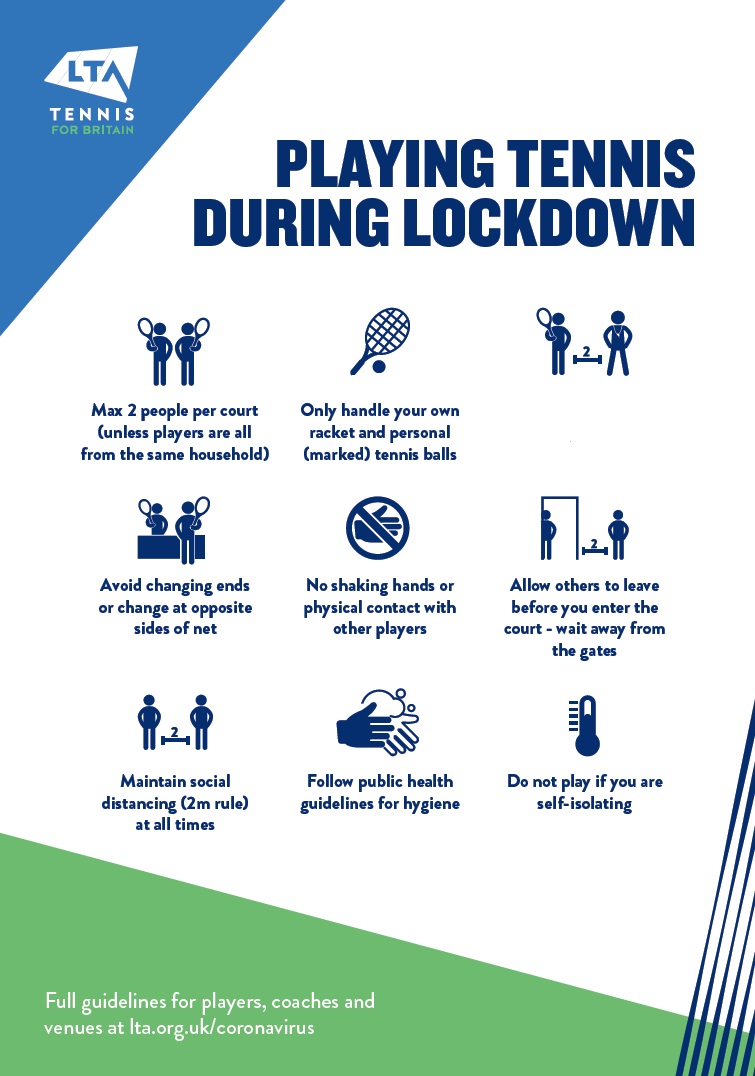 Following updated government guidance these Tennis courts are now open.
They can only be used under the following restrictions:
At all times, you should continue to observe social distancing guidelines ensuring you are 2 metres away from anyone outside your own household.
You can play with one other person from a different household, but social distancing guidelines must be observed with this person.
Use is for singles play only other than where players are all from the same household in which case doubles play is allowed.
You should not use these facilities if you are showing coronavirus symptoms or if you or any of your household are self-isolating.
Avoid changing ends or change at the opposite side of the net.
Only handle your own equipment and personal tennis balls which should be clearly marked.
No coaching sessions allowed.
No shaking hands with other players.
Allow others to leave the courts before entering to play, wait away from the gate.
You should wash your hands or use hand sanitizer as soon as possible after play.
To use this facility, you must book a court via the website.
If there are any problems with the court, please report these to sport@northtyneside.gov.uk.